Benefits:
Skin irritation test completed.
This mild, mega-sized sun cushion with powerful broad spectrum SPF50+ shields skin from free radical damage.
Enriched with 38% Centella Asiatica Extract to soothe fatigued skin while leaving a pleasant cooling sensation.
The green-tinted formula contains Green Calamine and Guaiazulene for calming skin and blurring the appearance of redness.

How to use:

1. Press lightly onto the cushion with the included puff to obtain an appropriate amount of the product.

2. Gently apply to vulnerable areas to sun rays in a dabbing motion.

3. Reapply as needed when you spend a lot of time outdoors.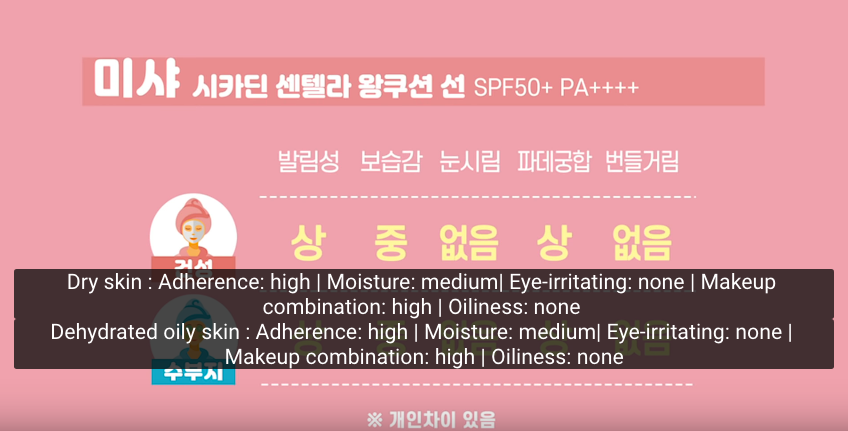 測試結果from Director Pi
Adherence:黏附度 (High代表容易拍上面)
Moisture:保濕度
Eye-irritating:眼晴刺激度
Makeup Combination: 與底妝融合度(High代表不會令底妝起擦膠粒)
Oiliness:油膩度



2小時後測試
Consistency:持久度
Waterproof:防水度
White Cast:泛白程度